"Let's grab a coffee": how many love stories in the world have begun with these simple words. How many people have fallen in love after having a cup of coffee together? There are so many films, songs, books, and paintings that tell of a magical meeting over a cup of coffee that sparks a romantic spark that you can lose count.
The love for coffee can become a ritual that couples celebrate together: in the morning upon waking, in the afternoon while watching a TV show snuggled up, and in the evening as a conclusion to a romantic dinner. This shared passion for coffee can bond couples even more as they become enamored coffee enthusiasts!
Why not celebrate Valentine's Day, the day of love, with a perfect coffee for this occasion?
February 14th: Valentine's Day. Why do we celebrate it?
As you may know, Valentine is the Christian saint patron of couples in love. However, we know very little about the life of this saint; sources begin to associate him with lovers around the 14th century, in England's courts and knights, also thanks to Geoffrey Chaucer, the author of The Canterbury Tales.
Stories began to spread (perhaps invented by Chaucer himself) for which Valentine was associated with stories involving lovers or other romantic affairs. In short, this little-known saint (of whom we only know that he was a priest) began to be associated with courtly love that was just beginning to spread among European aristocracy. We can imagine that, very soon, legends about the great Valentine's acts in favor of lovers multiplied.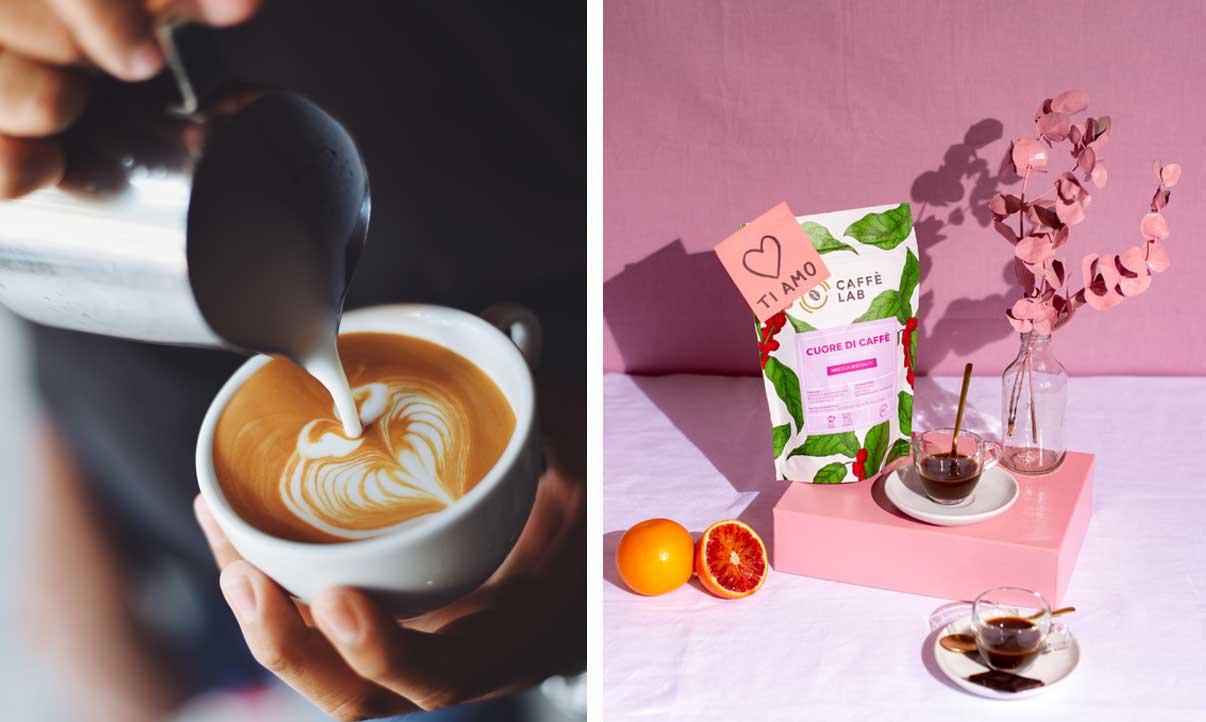 "Cuore di Caffè": the coffee of Valentine's Day
Sweet, sensual and aphrodisiac aromas: is there a special blend for two coffee lovers? "Cuore di Caffè" is Caffelab's limited edition blend to be enjoyed with your loved one on Valentine's Day.
A Specialty blend and fully traceable with three carefully selected Arabica coffees from some of the best farm coffees which we collaborate with.
Red orange, milk chocolate, spices, and a hint of Rum: these are the aromas you will find in your cup, for a coffee with exceptionally sweet and balanced aromatic notes.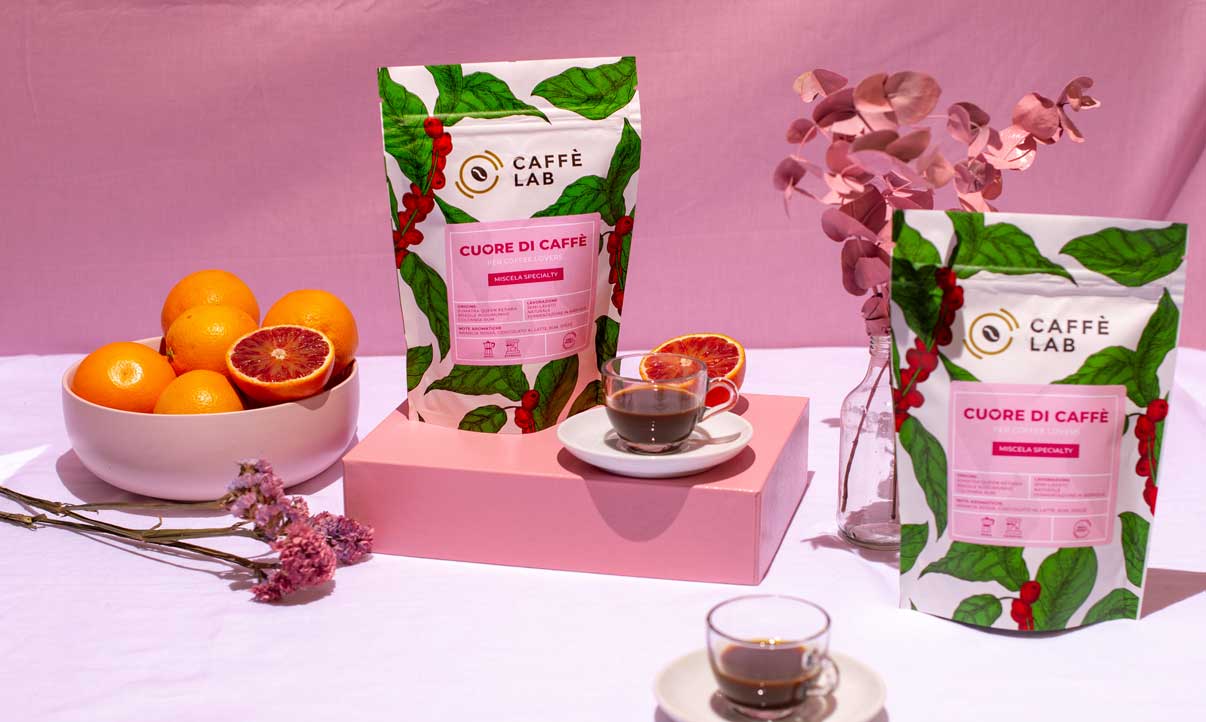 This blend – perfect for Espresso and for moka – is made of the following coffees:
Brasile Rodomunho, grown in the heart of the Cerrado Mineiro, Sumatra Queen Ketiara certified Organic/Bio to ensure the growth of these plants without the use of chemical fertilizers while respecting the environment. The Colombia Rum Barrique Fermentation gives the beans a very light hint of Rum, through the fermentation of Colombian coffee in barrels that have previously been used for the aging of Rum.
We can't guarantee it will work as Cupid's arrow, but we can assure you it will be an original gift to celebrate love on this very special day!
---