What is the perfect milk pitcher for a barista who wants to become a professional in cappuccino making and Latte Art?
We asked the expert: Simone Celli. Born as a barista, Simone is now a trainer for barista and Latte Art. He's Latte Art Grading System certified, and has taught many students over the past six years at Espresso Academy.
So, how do we choose a milk pitcher for our coffee shop?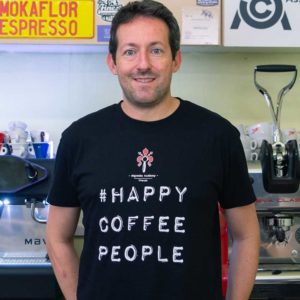 Let's start with a very important notion: you have to have at least a few milk pitchers.
You cannot work with only one milk pitcher and will therefore need multiple pitchers of different sizes.
This will allow us to boil the milk only once and only cook the amount of milk needed for the orders we receive. We need larger pitchers when the order is for three or four cappuccinos and a smaller one for a single cappuccino or macchiato. We will need different pitchers for each size, and it's always good to have a few extra pitchers just in case. To have a better product, milk processing should start with a cold and clean pitcher. Unfortunately, we do not always have the time to rinse our pitchers between one frothing and another.
So, is the size the most important parameter in choosing a milk pitcher?
The size of the milk pitchers is important and should be chosen based on the size of cups and drinks we will serve. A barista should choose them based on the sizes of cappuccinos, lattes, and macchiatos they will serve. Also important is to choose pitchers with a shape designed for frothing milk, usually with a conical trunk shape with a wider base than the top. It's essential they are made of steel, which cleans better, has optimal thermal transfer, and is indestructible.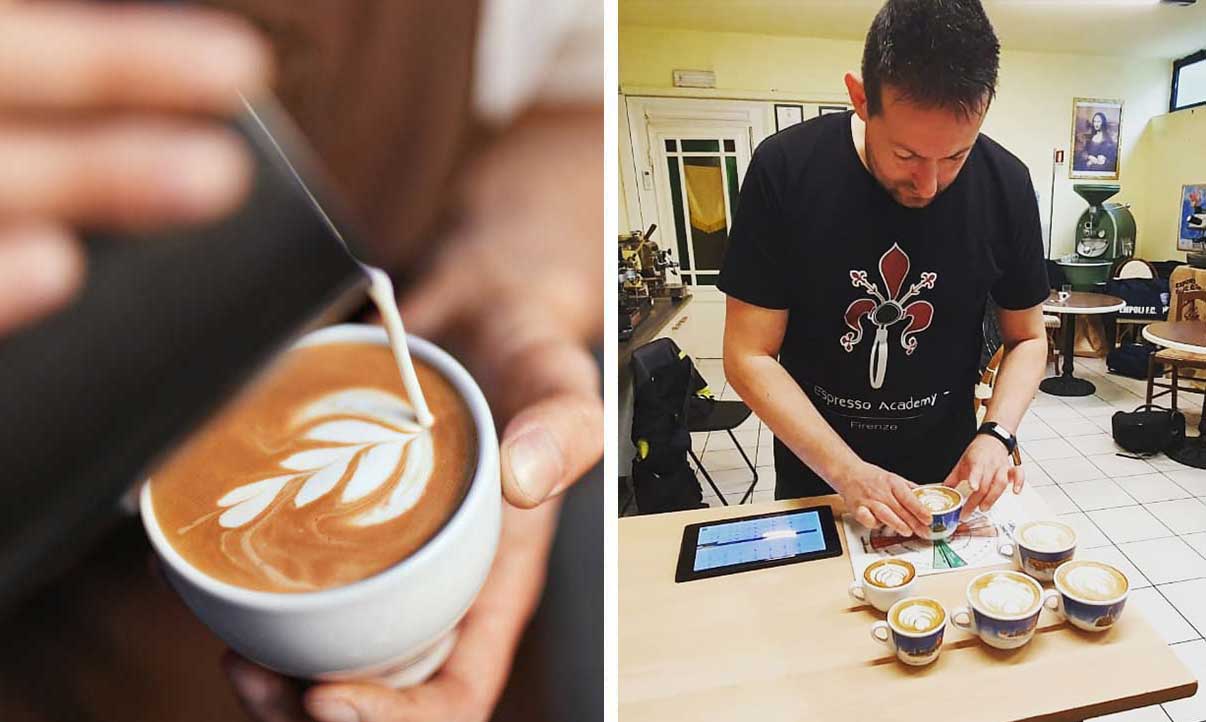 The pitchers should have a spout, a tip that allows us to control the flow of milk during pouring, whether we want to approach Latte Art or make a well-crafted classic Italian cappuccino, with a brown crown and a beautiful central crema. There are many different types on the market, and the Motta pitchers are undoubtedly among the most common ones, which I would recommend to anyone approaching the barista profession.
What do you recommend for those looking for something more advanced and high-performing to give more details to our Latte Art figures, which tool should they choose?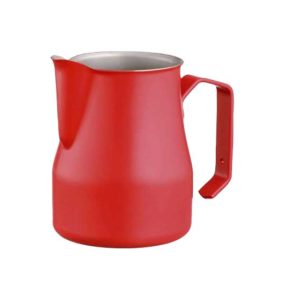 As we also see in our Latte Art courses, as far as the basic figures are concerned, building the first pieces of our art – a heart, leaf, tulip, but also slightly more advanced figures – the Motta pitchers we talked about earlier, are perfect! They work very well and when we try to raise the bar a bit and create figures with more elements, we need greater sensitivity, both in the pitcher and in our hands.
Having a more advanced pitcher allows us to create real masterpieces. That's why we've selected some, studied by my colleague and friend, Gianni Cocco, a well-known coffee expert, on CaffèLab. He has designed this shape that allows us to obtain excellent results more easily, even though Latte Art is never easy and requires a lot of training.
We've also seen many colorful or coated milk pitchers on the market. What do you think of these models?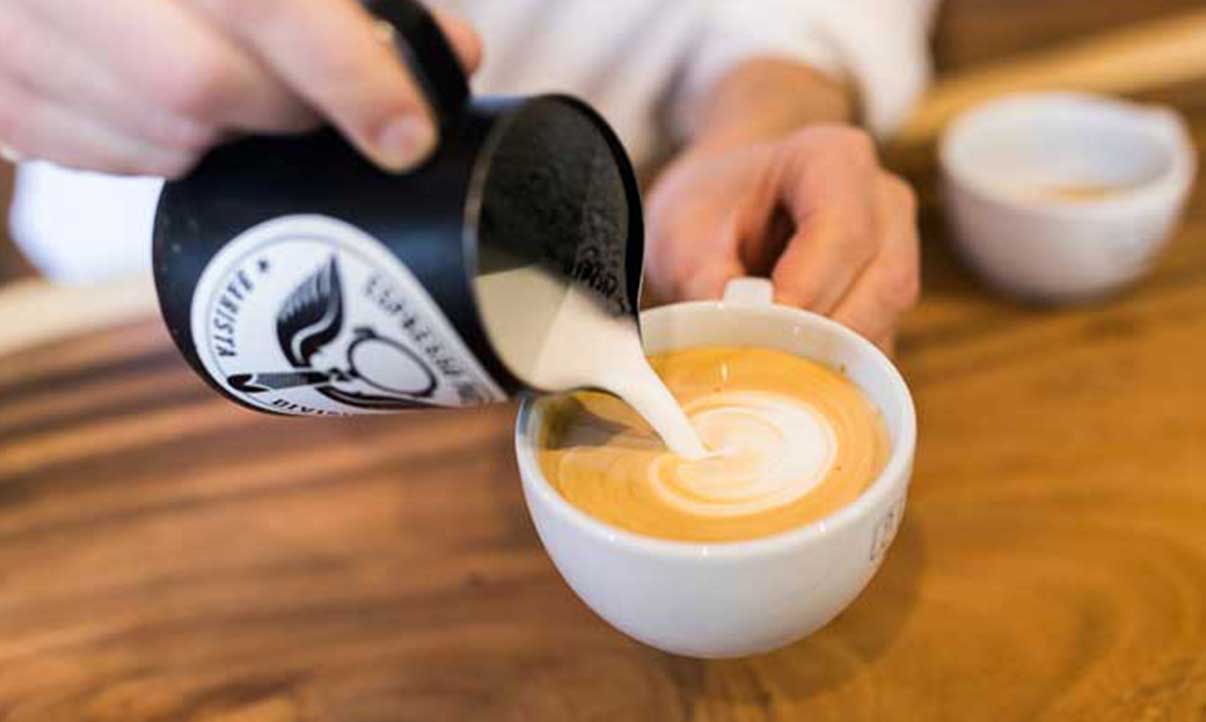 In addition to adding a touch of color to our counter, having milk jugs of different colors helps us recognize them for different uses and drinks. For instance, if I serve cappuccinos made with various beverages in my establishment, I can quickly identify them. My only two recommendations are, to choose a good quality color coating (such as the Motta milk jugs available on Caffèlab) in order to avoid any hygiene issues, and above all, we should avoid washing them in the dishwasher as the coating tends to deteriorate over time.
Can we make cappuccinos with alternative plant-based beverages and achieve the same results in Latte Art?
Plan-based beverages and "mylks" are one of the fastest-growing trends. It's very easy to find cappuccinos prepared with soy, oat, or almond milk in bars in recent years.
Many companies are developing plant-based product lines specifically designed for coffee shops, which are able to emulsify similarly to cow's milk while maintaining a pleasant taste that pairs well with a good espresso. That's why we recently added a line of milk pitchers to our catalog, featuring a silicone band on the bottom that displays the type of beverage contained inside with a different color and text.
This helps the barista avoid any mistakes that could cause problems in case of allergies, as well as prevent cross-contamination of pitchers, using them only for their intended purpose. Furthermore, it allows us to actively communicate to the customer the care taken in using alternative beverages for their cappuccino.
---