Autumn has finally arrived! Temperatures are getting colder, the streets and parks of our cities are filled with explosions of color: Green gives way to yellow, orange, red and brown.  Don't you just want to sit in your armchair, covered in a warm blanket, with a book or simply watching a TV series with a hot cup of coffee in your hand?
Some coffees are just perfect for this atmosphere and this time of the year thanks to their incredible aromas that remind us of autumn like the scent of cinnamon, hazelnut and cardamom, just to name a few.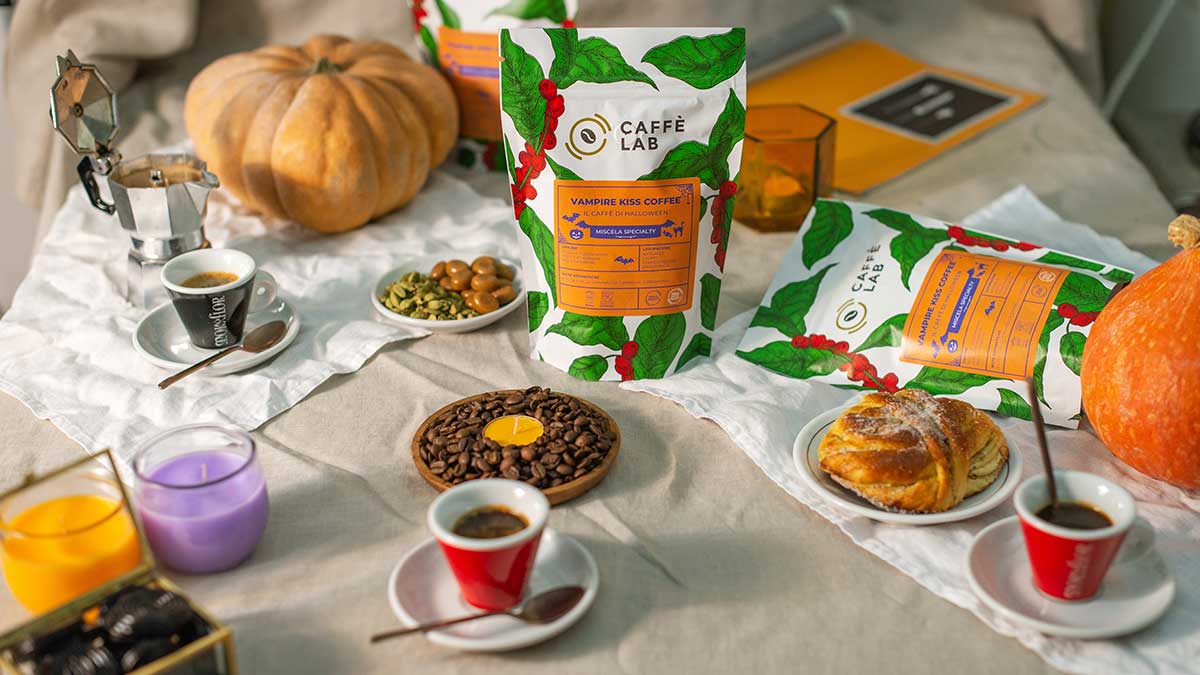 Let's start with our coffees harvested this time of the year, like the Costa Rican and El Salvador coffees, for which harvesting starts in October, when the dry season begins.
Respecting the life cycle of coffee, the perfect coffee for autumn should be our beloved Costa Rica Don Alfonso, grown in a micro-lot of the Aquiares Estate which in the indigenous language means "land between rivers". In fact, the Aquiares Estate is located on the slopes of the Turrialba Volcano in Costa Rica. For over a century, high quality Arabica coffee has been produced in this area with great care for environmental and social sustainability, supporting a community of about 1800 people. This coffee cup is exceptional also in its taste: where we discover notes of berries, chocolate and black tea.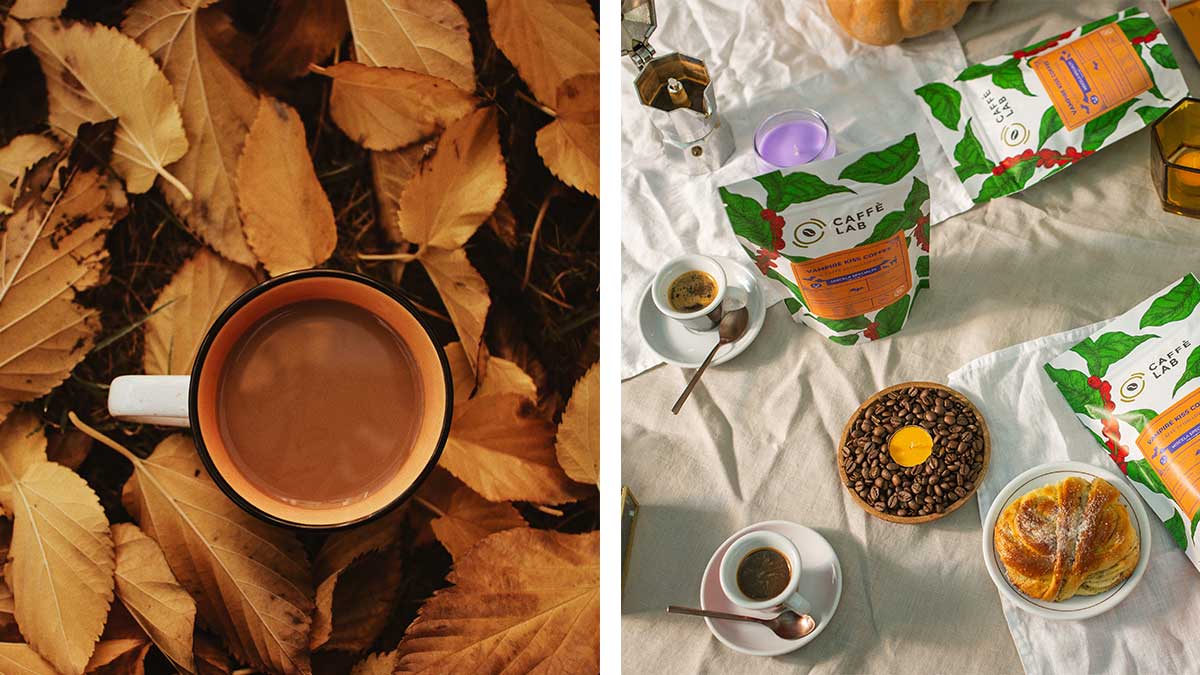 Another seasonal coffee, characterized by the same harvesting nature of Costa Rican coffees, are those grown in El Salvador. Here at Caffèlab you'll find this very special micro-lot that comes from Finca La Esperanza, grown on the heights of the Santa Ana Volcano in El Salvador. This coffee grown by women who are part of the International Women's Coffee Alliance, has sweet notes of milk chocolate, apricot and pineapple.
Autumnal aromas in your cup
From an aromatic point of view, one of our bestselling coffee is the Halloween blend, with spicy and caramel aromas. A Specialty blend made with three carefully selected and different Arabica coffees, for an extraordinary result in the cup. An enveloping autumnal scent will flood your palate, with aromas of yellow squash, cinnamon and cardamom!
Our Caribbean Crystal Mountains also recalls autumn, thanks to its notes of tobacco, spices and a long aftertaste of dark chocolate. This coffee is grown on a Caribbean island, on the hills of Escambray, better known as the Crystal Mountains, thanks to the soil rich in quartz crystals. Perfect also when prepared with the Moka pot.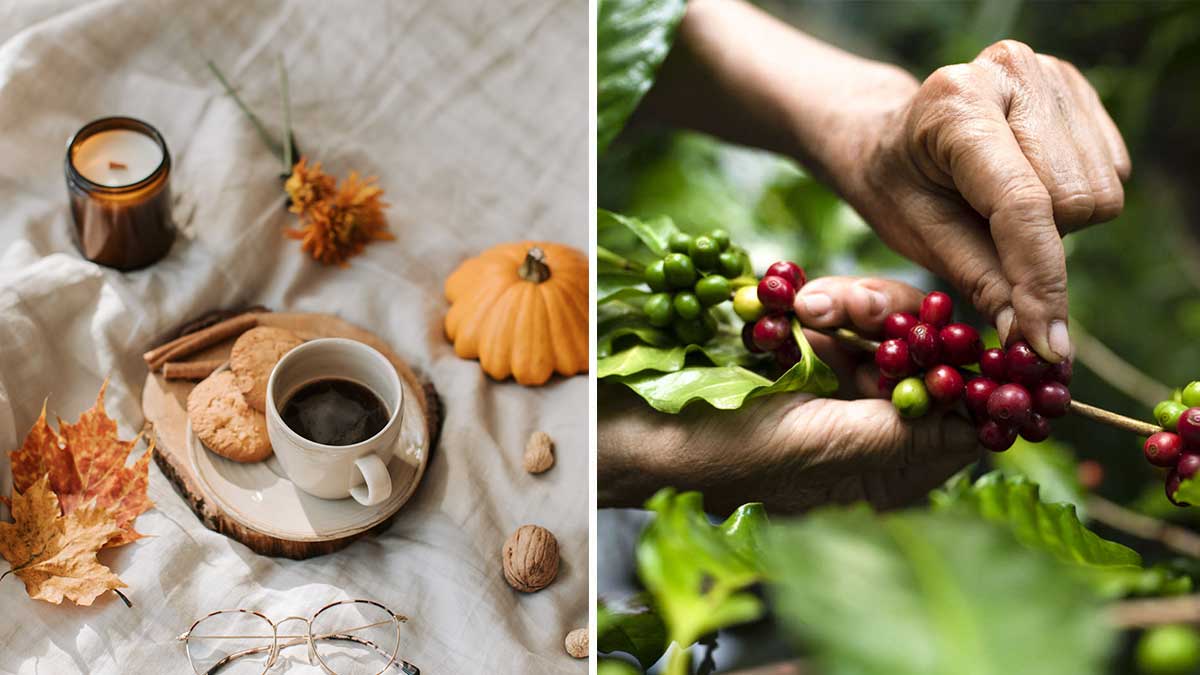 Every season has its coffee, every coffee has a right moment to be savored. At home, in the office or with friends during this season, we hope we've intrigued you and made you discover some coffees that will accompany you until the end of this autumn, while we patiently wait to find out which coffees are best suited for this winter!
---