"Coffee is the most beautiful pleasure and if the coffee isn't good, how can there be pleasure in drinking it?" said the great Nino Manfredi while interpreting Santa Claus in a famous TV commercial from the 80s. But does the perfect coffee exist? Well, yes it does! Like every year, our team of coffee experts created a very special coffee blend that is ideal for the Christmas holidays.
While decorating your Christmas tree, hanging up lights on your windows, watching a Christmas movie marathon under a warm blanket or meeting friends and relatives: December has arrived and Christmas is almost here! Cities and houses are filled with red, gold and green. This time of the year is just perfect for a hot cup of coffee to warm up our spirits and keep eachother company while, perhaps, waiting for some snowflakes to fall on the streets.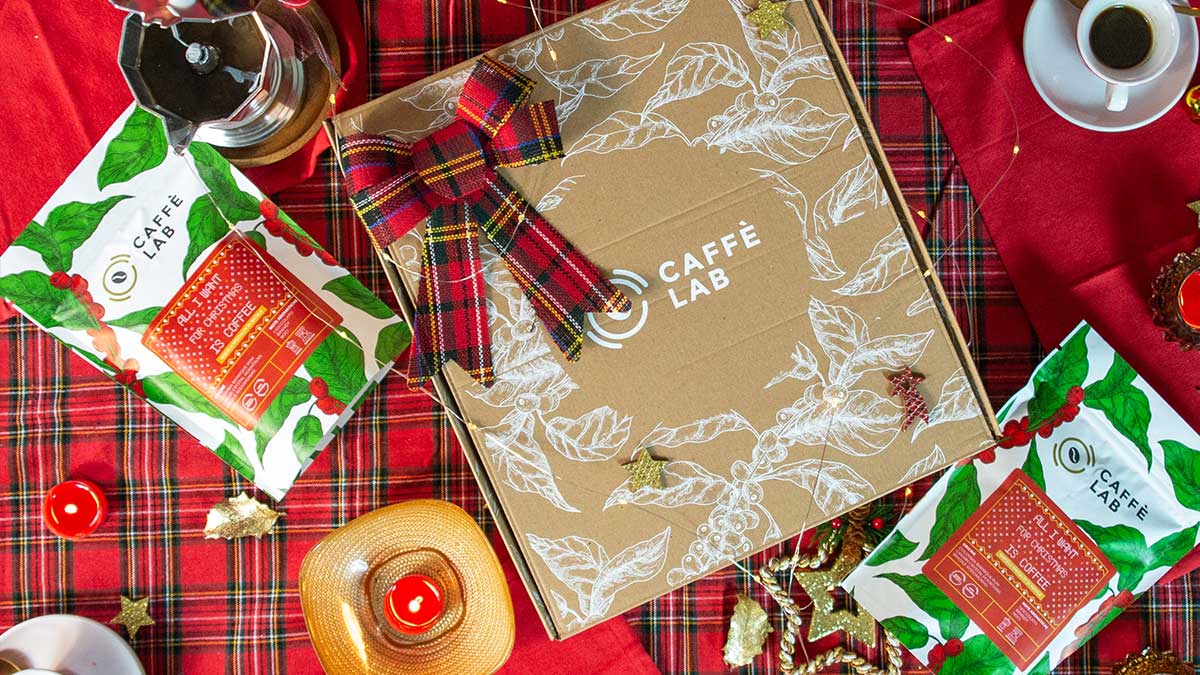 The perfect coffee for this time of the year is not like any other. And this blend is the perfect result: "All I want for Christmas is coffee" is the new Christmas blend created by our team of coffee experts and roasters.
This coffee is our new limited edition with warm, chocolaty and creamy aromas with delicate notes of Rum, that are just perfect for this time of the year.
Notes of Rum, how is this possible?
It's not magic, but the wisdom of expert hands that grow one of the coffees in this new blend. In fact, in the Finca San Josè in Colombia, where the Colombia Rum Barrique coffee comes from, it undergoes a unique and rare fermentation process. The coffee is fermented in Rum barrels which have kept the so-called "Rum tafia" for at least 8 years. Inside these barrels, the coffee is left to rest for 3 months and a sample is taken every 30 days to analyze the aroma. This process is the secret behind the notes of Rum in the aftertaste of our "All I want for Christmas is coffee" blend.
However, this is just one of the Specialty coffees that make up this blend. As you might be aware of by now, the recipe structure of our blends is always the same: just a few specialty coffees blended together, selected from some of the best farm coffees, traceable from origin to cup. Among these, in addition to the Colombian coffee are also the Caribbean Crystal Mountains and Brazil Rodomunho.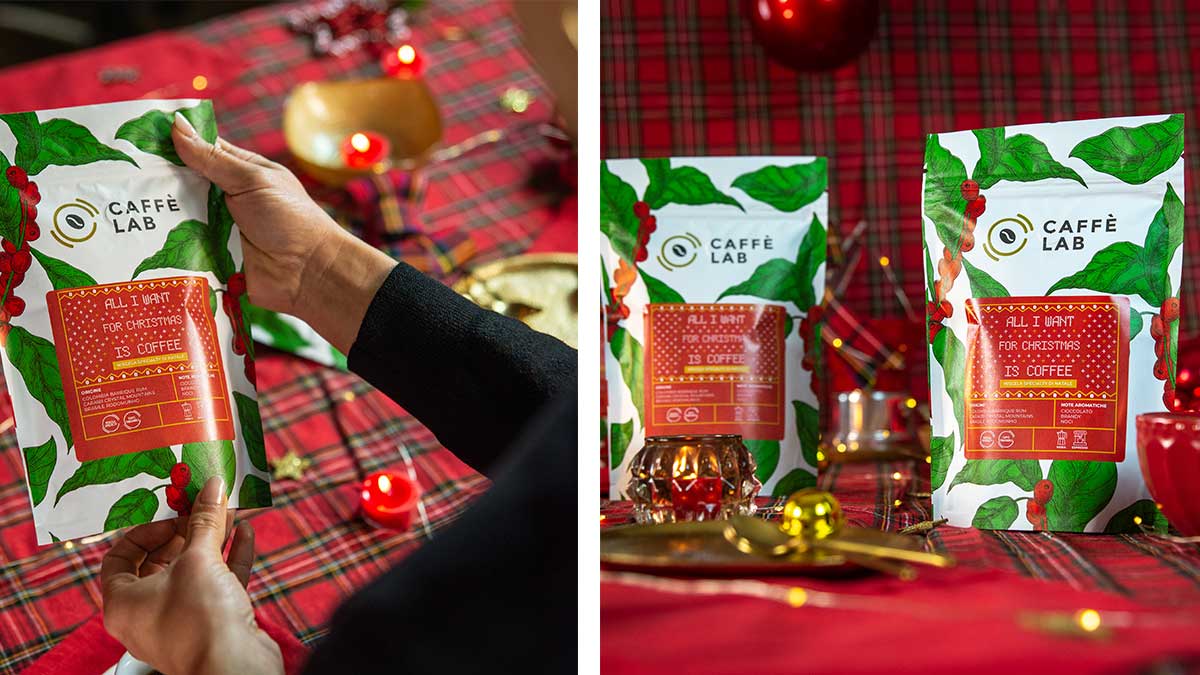 This Christmas we'll take you on a journey that starts in Colombia, passes through a Caribbean island, where the Escambray hills are located, known as Crystal Mountains with its rich quartz soil. The journey then passes by Thiago Corsi's Brazilian farm, whom we met personally and who told us the story of his family that has been growing coffee since 1860 and is located in the heart of the Cerrado Mineiro, an internationally famous area known for the production of high quality Specialty Coffees.
Bare in mind the passion, territory and story that is behind every cup of this coffee created for Moka and espresso extraction, while you enjoy these Christmas festivities with your friends and family.
This coffee is also great for those of you who only drink filter coffee!
Enjoy a 20% off on this Christmas edition coffee, available here on our online shop!
---